Welcome to the Joel Lane Museum House | The place where the history of Raleigh, NC was born. Come on in and enjoy it!
Visit the "Birthplace of North Carolina's capital city," an award-winning heritage site.
Joel Lane built his home in 1769 in what was a very rural part of North Carolina. He is called "The Father of Raleigh" because he facilitated the location of North Carolina's capital city on his land in 1792. His faithfully-restored plantation manor was once deemed "The Best House for 100 Miles." A visit to this important historic site will transport you back in time.
Owned by the National Society of the Colonial Dames of America in the State of North Carolina
Guided tours begin in the Visitors Center at 160 South Saint Mary's Street, Raleigh NC 27603.
Email:joellane@bellsouth.net
Phone: 919-833-3431
Fax: 919-833-3431
Awards: 2014 Gertrude s. Carraway Award of Merit from Preservation North Carolina for "extensive educational and outreach work as well as the recent restoration of the house, kitchen and visitor center. The Carraway Awards are presented each year to people and organizations demonstrating genuine commitment through extraordinary leadership, research, philanthropy, promotion and/or personal participation in historic preservation." 2012 Anthemion Award from Capital Area Preservation to 40 years of stewardship by the JLMH Board of Directors for outstanding dedication and commitment to excellence in historic preservation; 2010 Metro Bravo Award for Best Historic Site—Honorable Mention; 2009 Metro Bravo Award for Best Historic Site—Honorable Mention; 2005 Joel Lane inducted into the Raleigh Hall of Fame; 2001 Sir Walter Raleigh Award for Community Appearance for the gardens; 1977 Historic Preservation and Restoration Award from the NC Chapter of the American Institute of Architects; 1972 awarded the Ruth Coltrane Cannon Cup for achievement in historic preservation by the Historic Preservation Society of North Carolina; 1972 designated a Raleigh Historic Site; 1971 listed on the National Register of Historic Places
We invite you to browse through the Joel Lane Museum House website and learn about the fascinating Colonel Lane and the house where North Carolina history was made.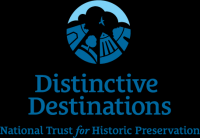 previous
next
Hours of Operation
Museum Open Only for Tours Led by Costumed Guides. Tours typically last 45 minutes.
Thanksgiving Weekend, 2015 Hours: We will be closed Thanksgiving Day and Friday, November 27. We will be OPEN Saturday, November 28 with tours beginning at 1:00, 2:00, and 3:00 pm.
Regular Hours (March 1 through December 19, 2015):
Wednesday - Friday:
Tours begin at 10:00, 11:00, 12:00 & 1:00
Saturday:
Tours at begin 1:00, 2:00 & 3:00
Sunday:
Sunday afternoon tours available by appointment for groups of 10 or more only. Sunday tours must be pre-paid and are non-refundable.
Museum closed to walk-in visitors Sunday through Tuesday.
Museum Store
Open when the museum is open. The store is also open most weekday afternoons until 5:30 pm.
Off-Season Hours (From January 6, 2016 through February 28, 2016):
Museum open to walk-in visitors only on Saturdays with tours beginning at 1:00, 2:00,and 3:00 pm.
Groups of 6 or more are welcome to make an appointment. Tours must be paid for in advance of visit, and there will be no refunds.
Please call the office at 919-833-3431 or click on contact to make an appointment.
Office and museum store usually open from 12:30 to 5:30 pm Monday through Friday. Please call before you come by.