New Date! The History of Latta University with Doug Porter - OCT 14th at 7PM
October 14, 2021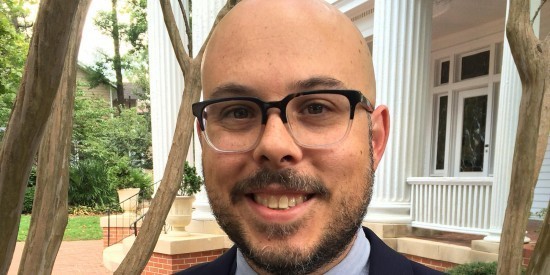 Date & Time: October 14, 2021, from 7-8pm

Latta University was an African American school located in the heart of Raleigh's Oberlin Village
at the turn of the 20th century. Though largely forgotten today, Latta University was once a
regionally known, Black-owned institution which emphasized education and moral character as
key components of racial uplift. In a broader context, the story of Latta University illuminates
struggles and triumphs, as well as conflict and cooperation, in the decades following
emancipation. Join us via Zoom to rediscover this important piece of Raleigh's history and learn
about future plants for the site.
Douglas R. Porter, Jr. is a native of Mount Airy, NC has now lived in Raleigh for most of the past
25 years. His portfolio in the history field runs the gamut from historic preservation to site
management to teaching at the university level.
Douglas is currently the Program Director for the Historic Sites Section of the City of Raleigh's
Historic Resources and Museum (HRM) Program. The Historic Sites section includes Moore
Square, Mordecai Historic Park, the Borden Building, the Tucker House, and Latta University
Historic Park, as well as the Raleigh Trolleys. Prior to this, Douglas worked as the Site Manager
for Mordecai Historic Park.
Douglas holds a PhD in US History from the University of Mississippi, with minors in Southern
Religious History and Slavery, Emancipation, & the African Diaspora. HE also holds an MA in
US History, with a minor in Public History, from NC State University. As a historian, he is
particularly interested in race, class, gender, and religion in 19th century North Carolina.
For tickets, check this Eventbrite page!