Visitor Information
Transcribe Hand-Written Documents
Help us learn more about the Lane family by transcribing hand-written documents from the 18th century!
Is your ability to read cursive good? Want to improve it? Then help us transcribe hand-written documents concerning the Lane family and their neighbors. Reading and deciphering old documents gives the reader a fascinating insight into local history. Wake County Court minutes from the 18th century have been transcribed, but many other documents have not.
It is very difficult to interpret a document that can't be read fluently, so you would be helping us uncover more of the missing information about Joel Lane, his family, and even the enslaved who lived on his plantation. A big thank you goes to Jolee who has transcribed the first document for us!
We've listed links below for various documents concerning the Lanes and their neighbors. Please download a document, and if you decide to give it a try, use the contact button to let us know which one you have chosen before you start so you won't duplicate someone else's efforts. Thank you for the gift of your time!
Here's a sample of what we are trying first to decipher and then to understand: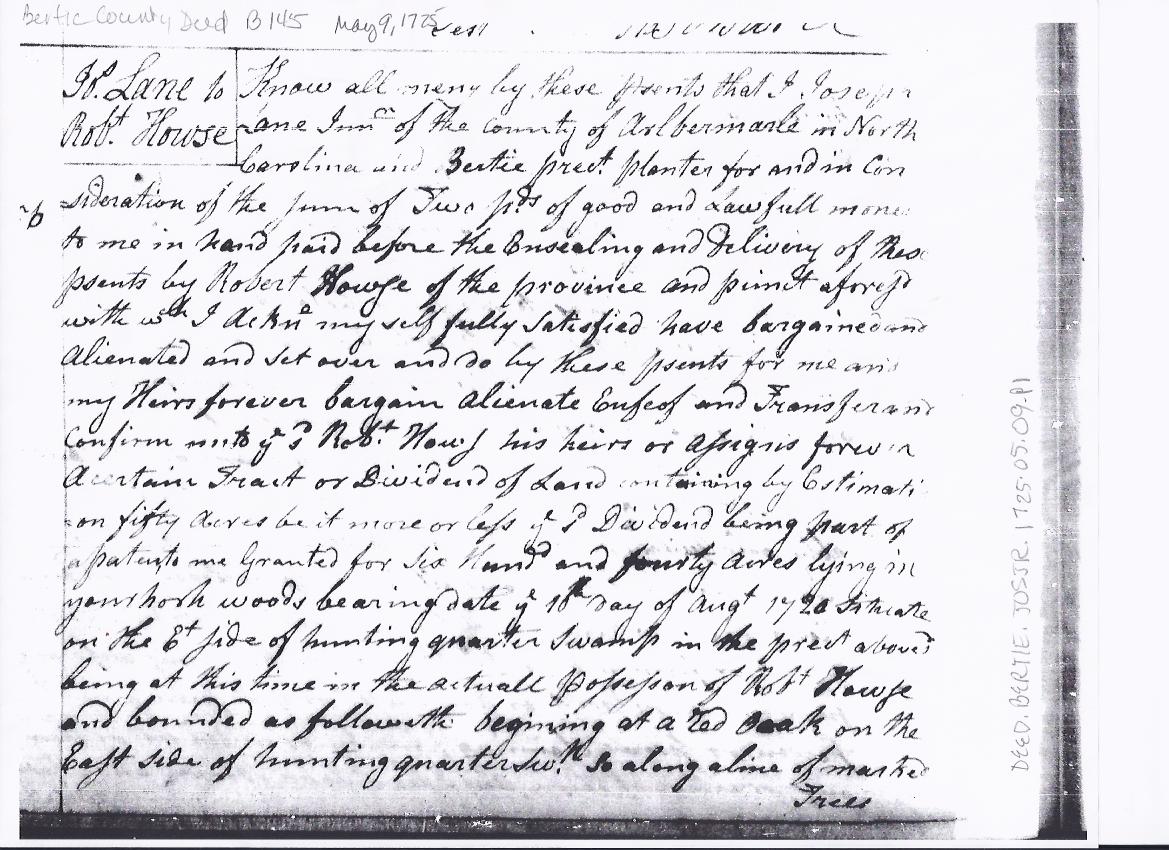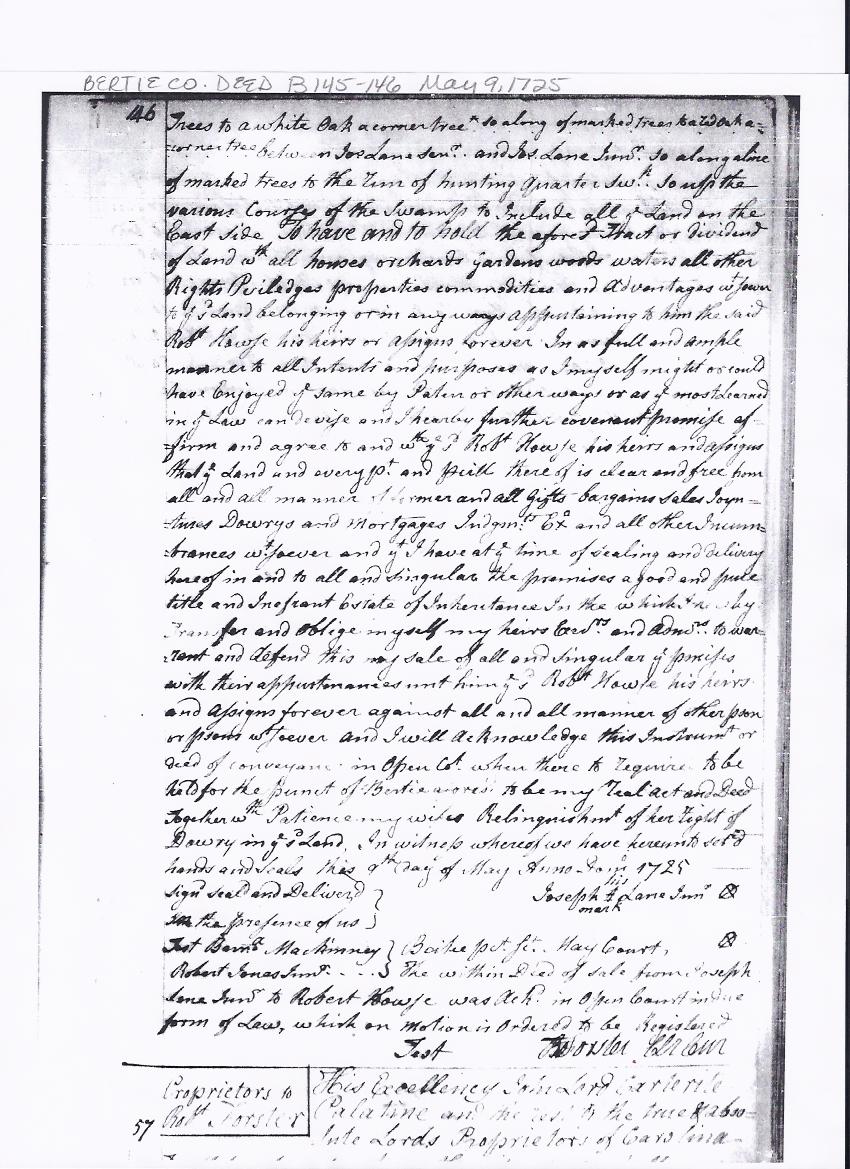 Links to documents:
/images/uploads/LandGrant.JL_.640ac_.1787_.pdf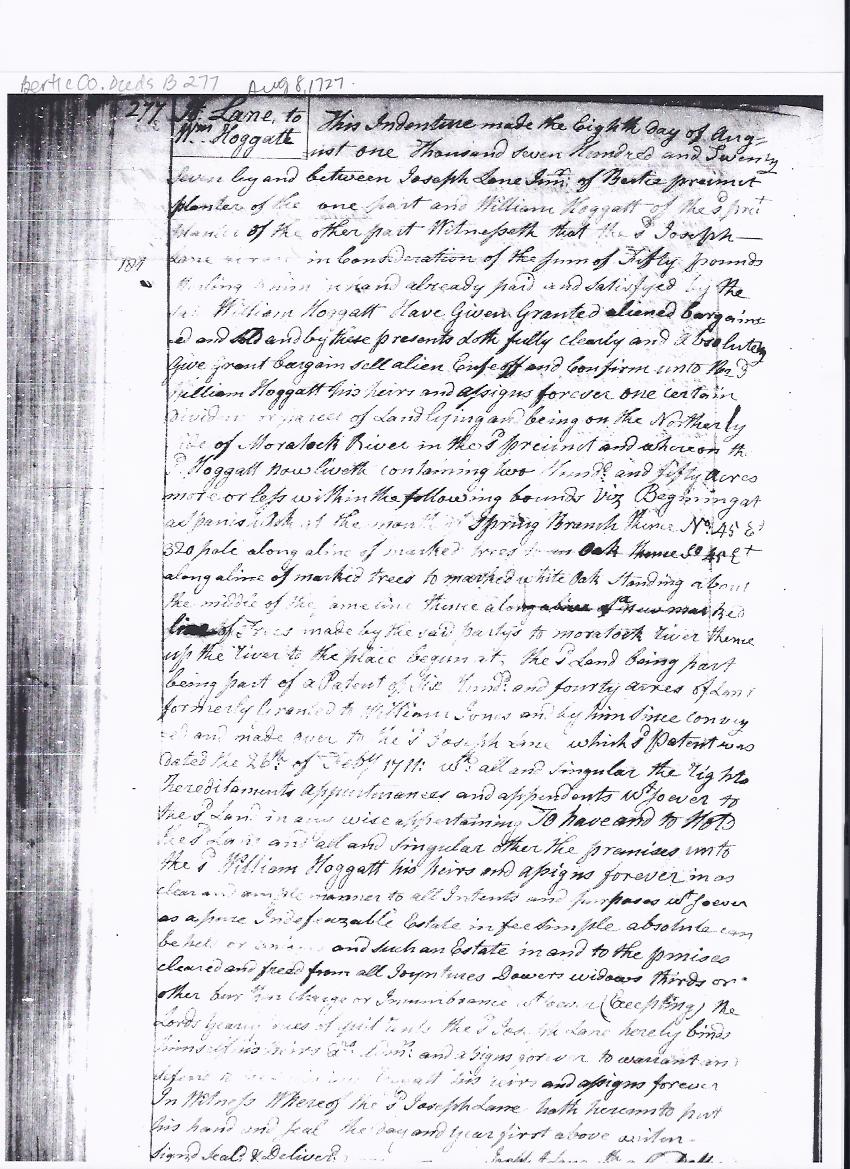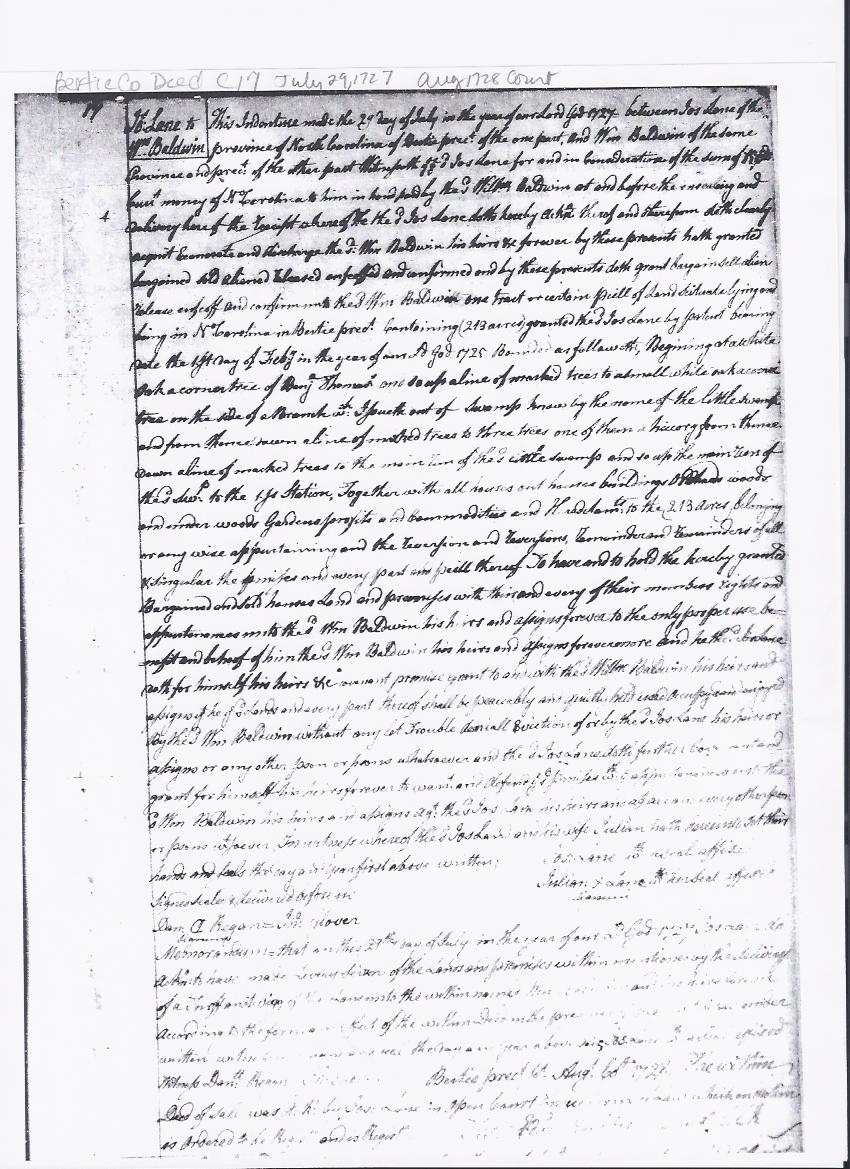 Deed.Bertie_.JosLaneJrtoWmBaldwin_.1727_.07_.29_.p2of2_.pdf