Visitor Information
In our news
New! Milled soaps available in the gift shop.
Offered in boxes of three 3-ounce bars, the soaps come in lavender, wildflower, and lemon verbena fragrances. They make a very rich lather. The packaging is printed with our exclusive designs and is reminiscent of colonial papers. They make the perfect gift for your favorite hostess or best friend.
The price is $8.00 per box including tax. Shipping and handling is a minimum of $8.00. If your order is greater than $80.00, shipping and handling is 10 % of your order total.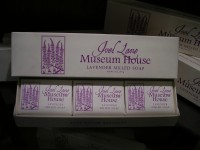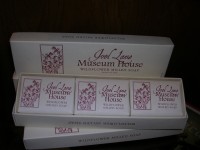 Back to News Listing