Plan to join us for exciting and educational events taking place at the Joel Lane Museum House.
The Joel Lane Museum House offers events throughout the year, bringing history to life for guests of all ages. Please watch this space for the latest on our Open Houses, Lecture Series, and other exciting activities!
To join our mailing list and be informed of upcoming events by occasional e-mail, please click the link in the sidebar!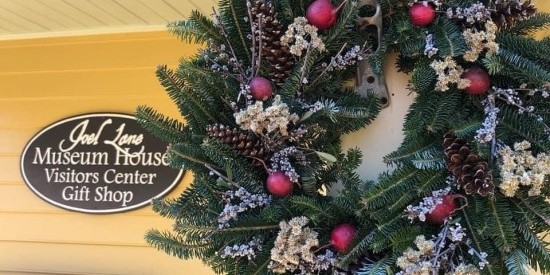 Our 2021 Christmas Open House is coming up soon!
Come by on Saturday, December 4th, from 11am-4pm to see cartridge rolling, do kids crafts, hear live folk music, and see one of the oldest houses in Raleigh. We'll also be hosting our annual Christmas bake sale!
This event is free to everyone, and is a great activity for children. We ask that you wear masks while on the museum grounds.