Visitor Information
volunteer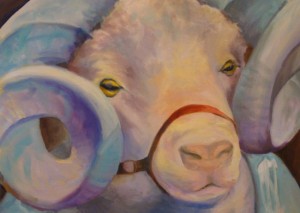 The Joel Lane Museum House, "The Birthplace of Raleigh," will sponsor its second Night by the Pool with Silent Auction fundraiser on Sunday, August 23, 2015 from 6:30 to 8:30 pm, rain or shine. It will take place by the pool of a private home in the Five Points area of Raleigh. Address will be given to ticket purchasers upon confirmation of purchase. Admission is $80 per person. Advanced purchase strongly suggested either by visiting Eventbrite.com by clicking here, phoning 919-833-3431 with MasterCard or Visa (1% convenience fee will be added), or sending a check to PO Box 10884, Raleigh NC 27605. Tickets are non-refundable unless we must cancel the event.
This casual event will include hors d'oeuvres, wine, and beer, as well as a silent auction of North Carolina artists' work and a week in cottages at Beaufort, NC and Wrightsville Beach, NC. Details on the items are below. Thank you to Boylan Bridge Brew Pub which is donating the beer! Irregardless Café is donating food, and Ladyfingers is catering.
Wear sundresses, capris, and shorts, and be cool by the pool.
Auction items pictured below:
The ceramic pitcher, by Mark Hewitt of Pittsboro, NC, is salt-glazed and 10 1/2" tall. The base is 4" in diameter. The bottom is marked with Hewitt's mark and the kiln opening number 85.
Ceramic sculpture by Corine Guseman of Lawndale, NC, stands 11 1/2" tall with the base at 8" and the finial 2 1/2" tall.
Addison Pickel of Raleigh's landscape of a Carolina marsh is oil on canvas that measures approximately 24" by 30."
Necklace and earrings by Lillian Jones of Raleigh are made of enamel basse a taille on pure silver with a strand of jade beads and matching earrings.
Necklace by Max Debraine, a Frenchman who is a metal sculptor as well as jewelry designer. C.T. Weekends in Cameron Village, Raleigh, donated the piece. They are the only US purveyor of his goods. Max Debraine's minimalist and geometric aesthetic offers hints of deco and tribal. This piece has a magnetic clasp and a resin-based pendant in bright, happy yellow.
Painting by Margaret Hill, Raleigh artist, "Peaches, Summer Medley" measures 8" by 10", oil on board, framed.
Other auction items:
Hyatt Place Getaway includes 3-night stay in a standard guest room at select Hyatt Place properties in the continental US with round-trip coach class airfare for 2 within the 48 contiguous states, and Winsprie booking & concierge service. Restrictions apply.
Spend a week at a beautiful two-story house in Beaufort, NC, with 5 bedrooms, 3 baths, and 3 large sitting areas. It is on the waterfront with an easy-access dock.
Bid on a week in a gorgeous sound-side house in Wrightsville Beach, NC, with five bedrooms, 5 1/2 baths, and private dock.
$200 gift certificate to Peter Millar clothing.
Artists' biographies:
Corine Guseman has been making pots since 1987. The impressions and carvings on her pottery are forged from memories of her youth when she was surrounded by the beauty of the canyon lands, desert rock formations, and ancient Indian art in Utah. Her work is subtle, quiet, thoughtful, and reminiscent of nature at rest.
Corine was an affiliate artist at the McColl Center for Visual Art in Charlotte, a recipient of a Regional Artist Grant from the Mecklenburg Arts and Science Council, and a founding member of Buffalo Creek Gallery in Shelby, NC. She lives in Lawndale, NC, and currently works at the Cleveland County Arts Council as the Visual Art and Education Coordinator. A link to photos of more of her work is here.
Born in Stoke-on-Trent, England, Mark Hewitt is the son and grandson of directors of Spode, the fine china manufacturers. As a student at Bristol University in the early 1970′s, Mark read Bernard Leach's "A Potter's Book," and decided to become a studio potter rather than an industrial manager. This decision led to a three-year apprenticeship with Michael Cardew, and later another with Todd Piker in Connecticut, where Mark met his wife, Carol. In 1983 they moved to Pittsboro NC and set up their pottery.
Mark built a very large wood kiln and began making the distinctive functional pots for which he is known, specializing in very large planters and jars, along with finely made smaller items. He uses local clays and blends the different North Carolinian folk traditions together into a contemporary style that has attracted a sizeable following.
Mark's work has been featured in the Smithsonian magazine and on the cover of American Craft magazine, he has written extensively in the ceramic press, and he has exhibited in London, New York and Tokyo, as well as throughout the US. He is well-represented in museum and private collections.
Mark and Nancy Sweezy co-curated the highly-regarded exhibition, "The Potter's Eye: Art and Tradition in North Carolina Pottery," at the North Carolina Museum of Art, Raleigh, NC, October 30, 2005 – March 19,
2006. UNC Press published a superbly illustrated catalogue/book.
Mark and his work were featured extensively in the nationwide PBS TV series, "Craft in America," and he recently had two major exhibitions of his big pots, the first, in 2010, at the Nasher Museum, at Duke University
in Durham, NC, and the second, in 2011, at the Ogden Museum in New Orleans.
Mark has received numerous awards. In 2013 he received the Sam Ragan Award given by St. Andrew's University in Laurinburg, NC for contributions to the Fine Arts of North Carolina. He was awarded the 2014
Voulkos Fellowship by the Archie Bray Foundation in Helena, MT for outstanding contributions to the ceramic arts. Twice, in both 2013 and 2014, he won Best In Show at the North Carolina Botanical Garden 'Sculpture in the Garden' exhibition. Mark was one of five finalists for the 2015 American Craft Council's, "Balvenie Rare Craft Award," receiving both a cash award and a trip to NYC to luncheon with Anthony Bourdain.
Pucker Gallery on Newbury Street, Boston, MA, held a major exhibition of Mark's work titled "At the Crossroads" in early 2015, and continues to carry a selection of Mark's work for sale in their gallery.
Mark is currently President of the Board of Directors at the North Carolina Pottery Center in Seagrove, NC, and has been a member of the board since 2005. For more about Mark Hewitt, click here.
Lillian Jones received a Bachelor of Fine Arts at the University of North Carolina in Chapel Hill, followed by a two-year scholarship in metals at the School of the Museum of Fine Arts in Boston, MA. She also earned a Masters Degree in Industrial Design at North Carolina State University.
She has almost 40 years experience as a jewelry fabricator, as well as worked as a Product Designer for Cooper Tools. Included in her resume are apprenticeships under talented metalsmiths and designers Mary Ann Scherr and Ben Dyer. Since 1990 she has worked on her own, winning numerous awards in shows and exhibitions. For more about Lillian Jones, click here.
Born in Albemarle, NC, Margaret Brunson Hill has received recognition for her paintings in oil, watercolor, and acrylic. She enjoys experimenting with color and design in contemporary still life and landscape paintings. Recently she has had paintings featured in two issues of NC Homes Magazines.
Margaret studied with local artists Joe Cox, Ben Williams, and Rebecca Patman Chandler and attended workshops with Alex Powers – Springmaid, Guy Lipscomb – Springmaid, Richard Fennel, and Greg Kreutz of Arts Students League, NY. The artist has been accepted in numerous juried shows including the Raleigh Fine
Arts Exhibit, NC Museum of Art Artist Exhibition, and the NC Watercolor Society Exhibit. She has also held several solo exhibits and has taught oil painting classes in Raleigh.
Corneille Little's passion for animals is evident in her soulful animal portraits.
She says, " I paint from my heart, and hold all animals dear to that heart. My portraits are realistic with a colorful flair. I am very careful to capture your pet's soul, by an intensive study of their eyes, which also helps me to capture their personality on canvas. Having spent 20 years as a scuba instructor and dive boat captain, I have an intense passion and respect for our environment and marine life. I learned a lot from my diving and
instructional experiences, most of which was taught to me from nature itself -peace and harmony."
Having had pets all of her life, Corneille learns daily lessons from her four legged companions. Her current dog, Dash, continues to give her life lessons. That hugs are a good thing; to run and play every day; eat when you are hungry, rest when tired and drink lots of water; live simply; don't dwell on the past or worry about the future; live for the moment; go for long walks; wag more and bark less; greet strangers with a smile (or a wag); don't judge.
When Corneille's 12-year old shepherd died, she was blessed to have been given a golden retriever puppy. He was named "Dash" to remind her how important is the short "dash" that is our life. In the end, on our tomb, will be the date that we were born and the date that we died. The important part is the "dash" in between those dates. How we live that dash makes all the difference.
Corneille is a graduate of UNC Chapel Hill, with a major in Art Education. She has painted all of her adult life and currently teaches art for the Wake County School System. Corneille resides in Raleigh, N.C. For more about Corneille Little, click here.
David Addison Pickel (Addison) finds his artistic inspiration in the bodies of water that surround us, from the coast of North Carolina to Maryland's Eastern Shore to Canada's forested glades. His paintings capture the serenity of these calming waters.
In the past he had a one-man show—"Waters of Serene Sanctuaries"—at Duke University. His landscape paintings have received recognition from judges in a juried show in Raleigh, and are held in private collections in Virginia, Maryland and North Carolina, as well as Duke University Hospital.
When not painting, Addison works in publication design, art direction and graphic design. To visit Addison's web site, click here: http://addison-design.com/landscapes.html
CT Weekends' goal is to provide creative and unique clothing and accessories from designers throughout the world. They want their clients to find their style, and know that when they shop with them, they will discover new looks that will always fit and flatter. To that end they insist that clothes be tried on! Your body does not resemble a hanger. Clothing and their accessories only come to life when tried on. At that point you will discover the styles that look best on you, and only at that time! They constantly search for fashions that stand out in their style, fabric, and construction. Styling that is contemporary, sophisticated, and emboldens the wearer with confidence in her choices is their specialty.
Other donors:
Founded in 2001, the Peter Millar line of fine clothing and accessories has become in just a few years the standard bearer for discerning and demanding individuals — on the golf course, in the office, and on the town. From the original signature cashmere sweaters to a wide range of casual and formal wear, the Peter Millar line embraces a classic, old-world style resplendent in sharp detail, superb craftsmanship, and only the highest quality materials available.
Known for uniquely proper clothing and a broad color palette, Peter Millar offers everything from woven sport shirts, sweaters, and knit golf and polo shirts, to tailored clothing, outerwear, footwear, and accessories. All of our products are made from the finest quality materials and unparalleled construction. Our clothes maintain a classic style so versatile, they offer affordable elegance for business attire, performance wear and everyday sophistication.
With a studio and design center in Raleigh, N.C. as well as a business operations center in Durham, N.C., Peter Millar is one of today's fastest growing and most sought after brands in the lifestyle apparel market. Peter Millar clothes and accessories are available online and in the finest specialty retail stores, prestigious resorts, and most exclusive country clubs. Our global distribution includes North America, Europe, Asia, Australia and the South Pacific. To see the collection, click here.
previous
next
Back to Events Listing