Tours Resume June 2021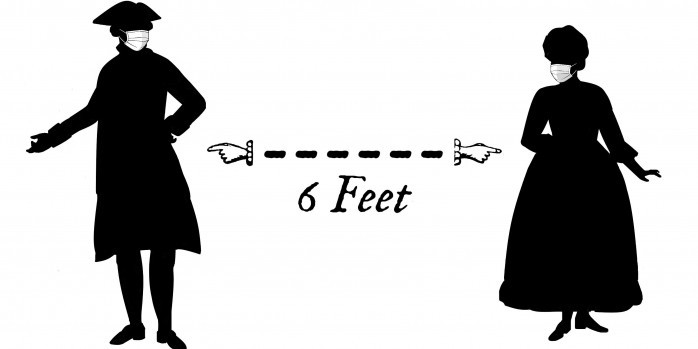 MAY 2021 UPDATE:
With our renovations now down to the finishing touches, the Joel Lane Museum House has reopened for tours from Wednesday to Friday. Tours will resume from 10am to 1pm at the top of the hour. Tour group sizes are currently capped at 6 individuals in order to help maintain proper social distancing.
Saturday tours will remain suspended for the time being.
Public tours are not offered when field trip groups are on-site. Please call to check on tour availability.
We do ask that visitors do continue to wear masks while visiting the museum, for the safety of all visitors, volunteers, and staff. Thank you!
—————————————————————————————————————————————————————————
Beginning Thursday, December 3, 2020, the Joel Lane Museum House is suspending tours as we prepare to renovate the Visitors Center paint, as well as an abundance of caution amid mounting COVID-19 cases in this area and throughout the country. We apologize for any inconvenience. The Museum Store will remain open through Friday, December 18.

Meanwhile, we are exploring exciting new ways to share the wonderful history of this place through the winter closure. Keep an eye out for a series of short historical videos, coming soon!
Due to the continued risks posed by the COVID-19/Coronavirus pandemic, we are observing a number of enhanced safety precautions. We are delighted to get back to sharing our history with this wonderful community, and dedicated to doing so safely. The health and well-being of our visitors, volunteers, and staff remains our top priority.
Please do not come to the Joel Lane Museum House if you have symptoms of illness, or have been exposed to the coronavirus. All visitors to the JLMH buildings and grounds must wear a mask at all times, covering both mouth and nose. Temperature checks and health screenings may be required.
All Policies Subject to Change in response to the pandemic.
Please call 919-833-3431 with any questions, or use the Contact Form.
​Thank you for helping to make sure that we can once more bring our history to life—safely. We look forward to seeing you at the Joel Lane Museum House when tours resume in March of 2021!